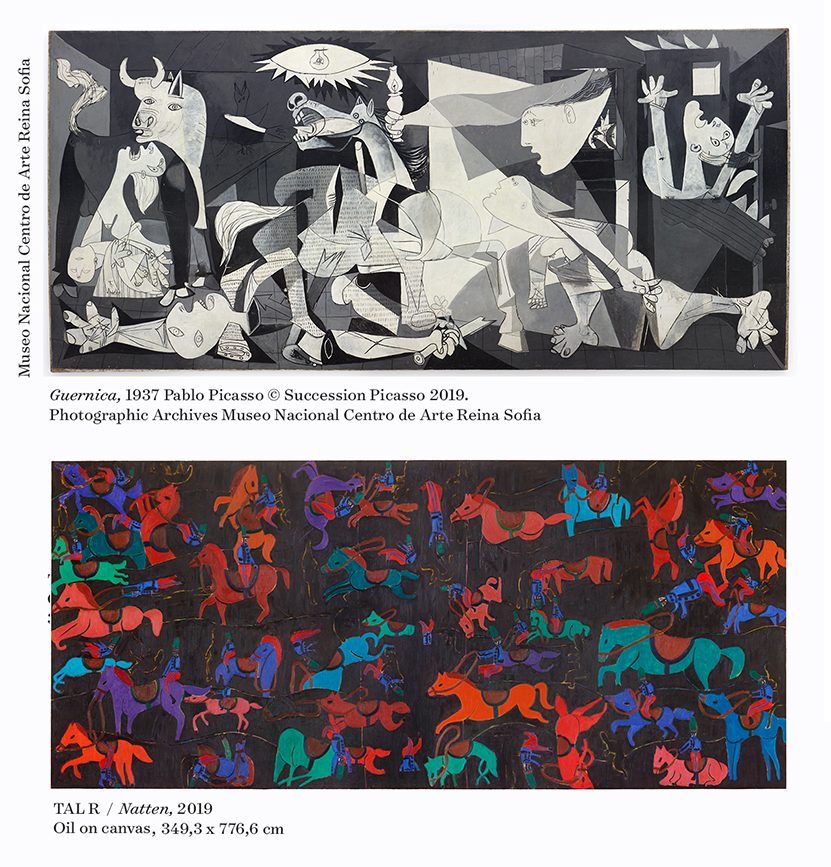 Program
Dr. Golan Lahat: One (or More) Horses Enters the Picture: Philosophical thoughts on the political and historical connections of artworks from Guernica* to The Night** (Hebrew)
The Night, a painting by Tal R featured in his exhibition : Men Who Can't Sit on Horses, curated by David Neuman, was commissioned by Magasin III, and bears the same measures as Picasso's monumental painting, Guernica. A quick glance at both of the art works will immediately show that apart from their equal enormous size – they seem to have nothing in common. In the lecture, we will seek to examine this claim, by looking at the political and historical contexts in which these works were created. Reflecting the ambivalent connection that exists between the work of art and the time and space in which it is made, pointing to surprising similarities, even if not immediately visible, in the practice of these artists.
Dr. Golan Lahat, Specializes in Political Philosophy, Lecturer in the School of Political Science, Government and International Affairs at Tel-Aviv University and the School of Communication at Ariel University. Academic Director of "IDEA" – Tel Aviv University for teens, a program for the gifted in the fields of the humanities, social sciences and arts, and the author of books "The Messianic Temptation: The Rise and Fall of the Israeli Left," and "Rethinking Progress: The Political Implications of Kant's Theory of Knowledge".
* Guernica, Pablo Picasso, 1937.
** The Night, Tal R, 2019.